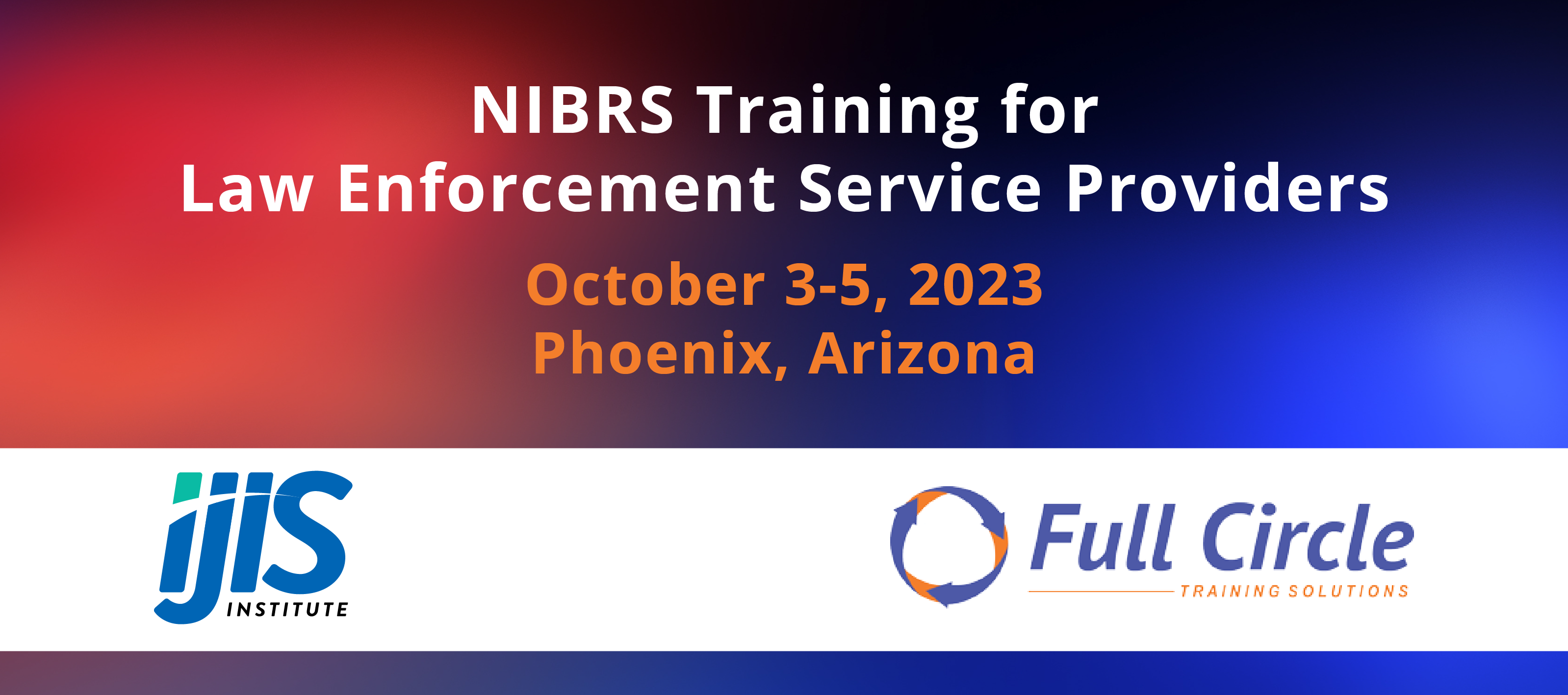 NIBRS Workshop for Law Enforcement Service Providers
The U.S. law enforcement community has experienced a tectonic shift in crime and arrest data collection practices, underlying policy, and associated technology over the past seven years. The NIBRS-based changes to data entry, quality control, supplemental reports, approvals, and corrections have ultimately impacted the entire law enforcement organization. Although there is a great deal of attention focused upon the never-ending need to train the sworn and civilian personnel on both the NIBRS reporting rules and how to operate their own unique RMS product, the same training curricula has not been made available for the service industry programmers, help desk technicians, sales representatives, and project managers that are trusted to build compliant crime reporting databases and applications.
With decades of NIBRS/UCR experience (training, auditing, certification, analysis, publication, etc.) at the federal, state, and local levels, the IJIS Institute and Full Circle Training Solutions have partnered to fill that gap and present a NIBRS Training Class for Law Enforcement Service Providers.
As part of a three (3) day workshop focused on standardizing criminal justice data collection and reporting, this course will include 2 days of in-person instruction, as well as expert panel discussions on:
Day One
Strategic National Initiatives Impacting Service Providers: Office of Science and Technology Policy (OSTP) Equity and LE Data Collection, Use and Transparency

The Cry for Analytics at All Levels: Federal / State / Local Agencies

The Changing Dynamics of NIBRS Across the Nation

The Many Opportunities for Service Provider Contributions Towards Progress
Day Two and Day Three
Universal NIBRS reporting rules

Most common issues in NIBRS programming

Generating accurate crime counts/rates for internal and external stakeholders

Data quality measures through proper implementation of NIBRS error & warning edits

Achieving State NIBRS certification: roles for agencies vs service providers

Establish a comprehensive training plan for service providers/law enforcement personnel
In order to best utilize the opportunity of gathering the service provider community in support of public sector mission priorities, the first day of this workshop will convene thought leaders from the Bureau of Justice Statistics (BJS), the Federal Bureau of Investigation (FBI), and industry. They will be invited to address the issues data necessity, access, and value across the public and private sectors, and domains at the federal, state and local levels. The many opportunities for private sector engagement will be shared to support an open dialogue and ensure success.


Please register now to reserve your place in this valuable event!
Training Location:
2200 North Central Avenue
Suite 400
Phoenix, AZ 8500